Ready to begin your career journey or have more questions? Connect with a Workforce Training Specialist today!
WHAT DOES A DENTAL ASSISTANT DO?
The role of a dental assistant is to assist the dentist and dental hygienist in a number of ways, and they are significant members of the dental practice team. Their responsibilities include recording preliminary vital signs and symptoms, scheduling appointments, taking x-rays, performing diagnostic testing, creating molds for laboratory procedures, and helping the dentist with all patient procedures and visits. 
In many practices, a dental assistant may inform patients of instructions for aftercare procedures and follow up with them by calling. With a dentist's direction, dental assistants may perform coronal polishing, topical anesthetic application, and applying sealant and fluoride.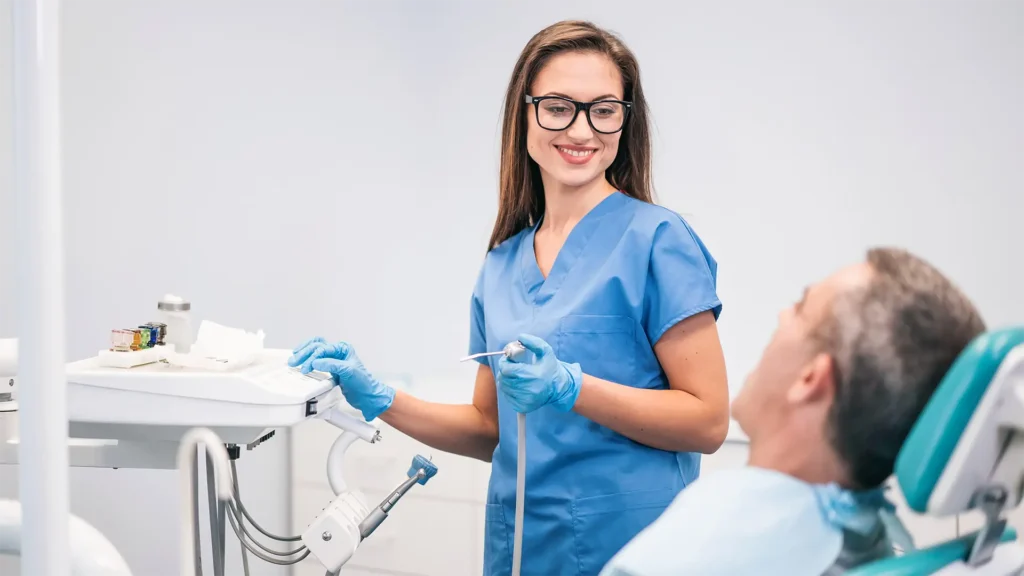 Where Does A Dental Assistant Work?
Almost all dental assistants work in dentists' offices.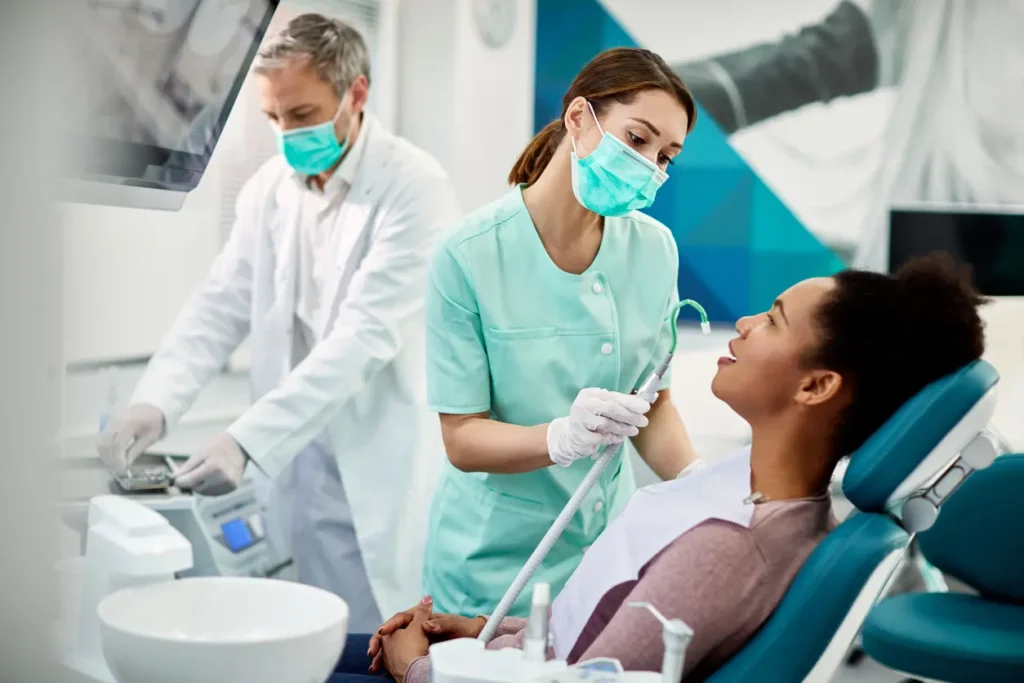 High School Diploma or GED
Web browser with internet connection
Course registration & payment
Training Materials Provided
Expert-led video based training
eBook: Modern Dental Assisting (Saunders 13th Edition, Copyright 2021)
Competency assessments
National Certification exam fee
Between 2020-2030, the job market for dental assistants is estimated to increase by 11%, more rapidly on average when compared to all jobs. Each year, there are almost 44,000 job openings, according to the U.S Bureau of Labor Statistics (BLS).
In 2020, a dental assistant's median annual wage was $41,180, and the top 10% made over $58,390, reports the BLS.
Upon completion of our Dental Assistant program you'll learn a number of skills, including:
Recognize proper infection control procedures, hand washing, sterilization of equipment, disinfection of operatories and use of personal protective equipment (PPE), per Standard and Universal precautions
Identify important head, neck and oral anatomy related to patient care, including anomalies and radiographic landmarks
Demonstrate essential dental assisting skills needed for patient preparation, measurement of vital signs and four-handed dentistry as well as the dental assistant's role in medical emergencies
Classify clinical tools, techniques and materials used in four-handed dentistry
Discuss tooth numbering systems, dental charting and scheduling patients according to treatment plan
Explain informed consent and patient education including oral hygiene instruction and post-treatment care
Ensure HIPAA, OSHA, FDA and EPA compliance and follow CDC recommendations as applicable to protected health information, infection control, radiation safety, workplace safety and controls and documentation
Apply operator and patient radiation safety principles and address patient safety concerns
Demonstrate basic knowledge of radiology, including guidelines, regulations and quality assurance in radiographic imaging and mounting
Professionalism in Allied Health
Infection Control in Dental Healthcare Settings
Dental Anatomy, Morphology and Physiology
Dental Assisting Essentials
Radiation Health and Safety in Dentistry
REGISTERED DENTAL ASSISTANT JOB POSSIBILITIES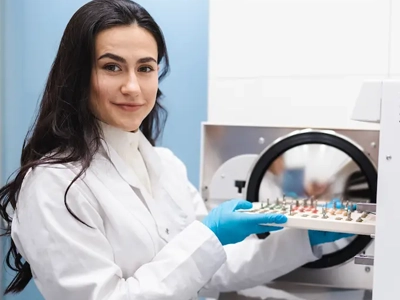 $26,000 – $49,000
ESTIMATED SALARY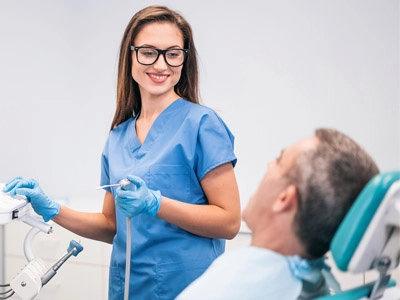 $19,000 – $45,000
ESTIMATED SALARY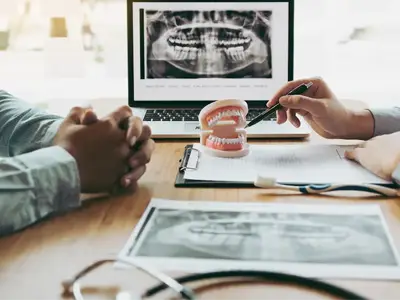 Dental Sales Representative
$22,000 – $72,000
ESTIMATED SALARY
CERTIFICATION INFORMATION
The Registered Dental Assistant (RDA) credential is awarded by the private certification organization, American Medical Technologists (AMT), and taken in addition to any state licensing or regulatory requirements.
Registered
Dental Assistant
The purpose of this exam is to demonstrate entry-level competence in basic dental assisting duties; it does not qualify candidates for any advanced procedures or expanded functions in the role of dental assisting.
PLEASE NOTE: This program does not qualify for Dental Assistant licensing in the state of Montana. Each state's dental board implements rules and regulations for delegating legally allowable duties to dental assistants. Passing the Registered Dental Assistant (RDA) exam only conveys authority to perform these duties in those states that recognize these exams or this certification as meeting state dental assisting requirements.
DENTAL ASSISTANT PAYMENT OPTIONS
In addition to the following payment options, we offer special corporate volume pricing. Visit the Corporate page for details.
DO YOU NEED HELP PAYING FOR YOUR CERTIFICATION PROGRAM?​
Many employers offer education assistance programs. Download the brochures to show your employer the benefit of upskilling their employees.
| | PROFESSIONAL WORKFORCE DEVELOPMENT | Community College |
| --- | --- | --- |
| | | |
| Exam Fees, Books & Materials | | |
| | | |
| | | |
| | | |
| | Personal Advisors: text, call and email access | Professors: scheduled office hours |
| | Exam-tailor + soft-skill training to build well-rounded careers | Exam-based + prerequisites and electives to meet credit |
| | 3D animations, immersive environments, interactive activities, game-based learning | |
MEET YOUR WORKFORCE TRAINING SPECIALIST!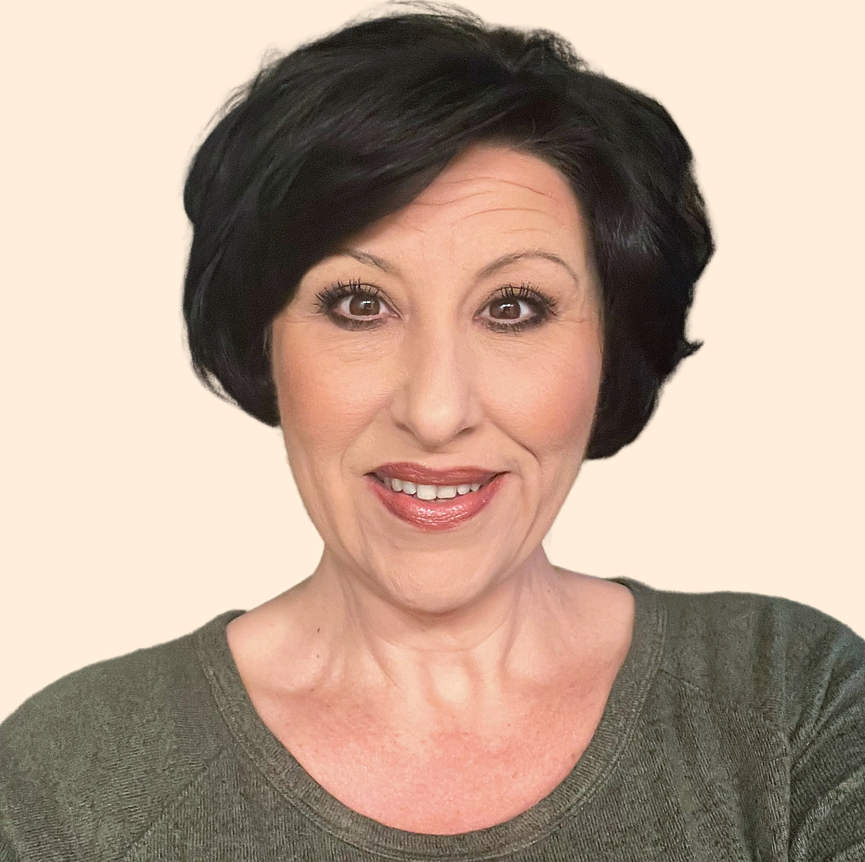 April is your Workforce Training Specialist. She is here to help you understand your program of study, payment options, and succeed! Get in touch with her to learn more about your program, Professional Workforce Development, and how to achieve your workforce development goals!
Interested In Another Program?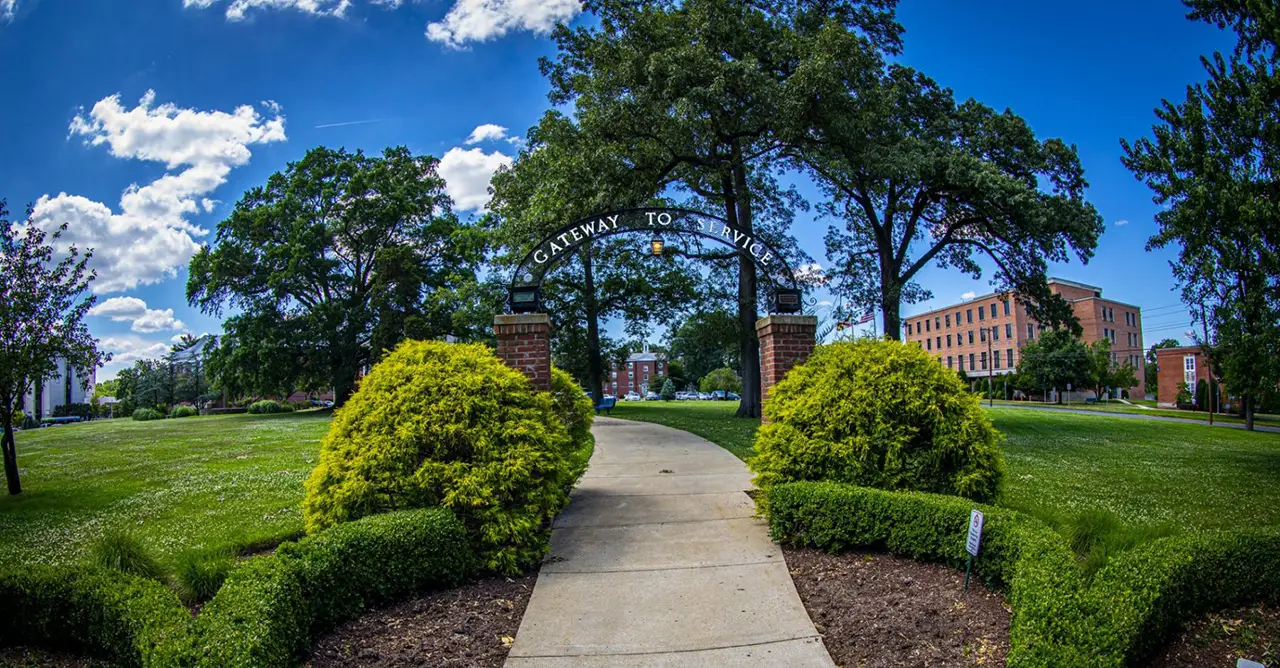 Washington Adventist University provides the highest quality training in order to best serve students and surrounding communities. Our specialized career training programs provide up-to-date and in-demand skills, preparation and certification, ensuring that everyone who completes our programs is of the highest caliber.